Trópico es un Festival Internacional de Música que se lleva a cabo desde 2013 en Acapulco, Guerrero.
Para este año, el equipo de Motion Graphics de Residencia tuvimos la tarea de crear el video del Lineup del Festival, el cual fue presentado el pasado 22 de septiembre de 2014.
Fue una experiencia muy gratificante; el reto era crear un producto de gran calidad, que, al igual que el festival, se distiguiera entre las propuestas ya existentes a nivel nacional y que su público tuviera una primera impresión de lo que será la edición de este año.
La idea era crear elementos característicos de lo que es un viaje a la playa, y alrededor de ellos poder sintetizar el ambiente gráfico para poder desplegar los nombres de las bandas y DJ's. Para esto, recurrimos a varias técnicas: Diseño 2D, Producción 3D, Live Action y Composición. Al final, logramos tener un producto satisfactorio que cumplía con las expectativas y que, esperamos, sea una pieza fundamental para la difusión del Festival este año. Agradecemos a Grupo Archipiélago por la confianza y apoyo que nos brindaron para la realización de este proyecto.

TRÓPICO is an International Music Festival that takes place since 2013 in Acapulco, Guerrero.
This year, the team of Motion Graphics of Residencia had the task of creating the Festival Lineup Video, which was launched last September 22, 2014.
It was a very rewarding experience; the challenge was to create a very high quality product, which, like the festival, would be distiguished among existing national efforts, and to showcase to the general public a first impression of what will be featured on this year's edition.
The main idea was to create characteristic elements that you need for trip to the beach, which helped us to synthesize the graphical environment to display the names of the bands and DJs. For this purpose, we use several techniques: 2D Design, 3D Production, Live Action and Composition. In the end, we managed to have a successful product that met expectations and (we hope) will be a cornerstone for spreading the word of the Festival this year. We would like to thank "Grupo Archipiélago" for the trust and support they provided for this project.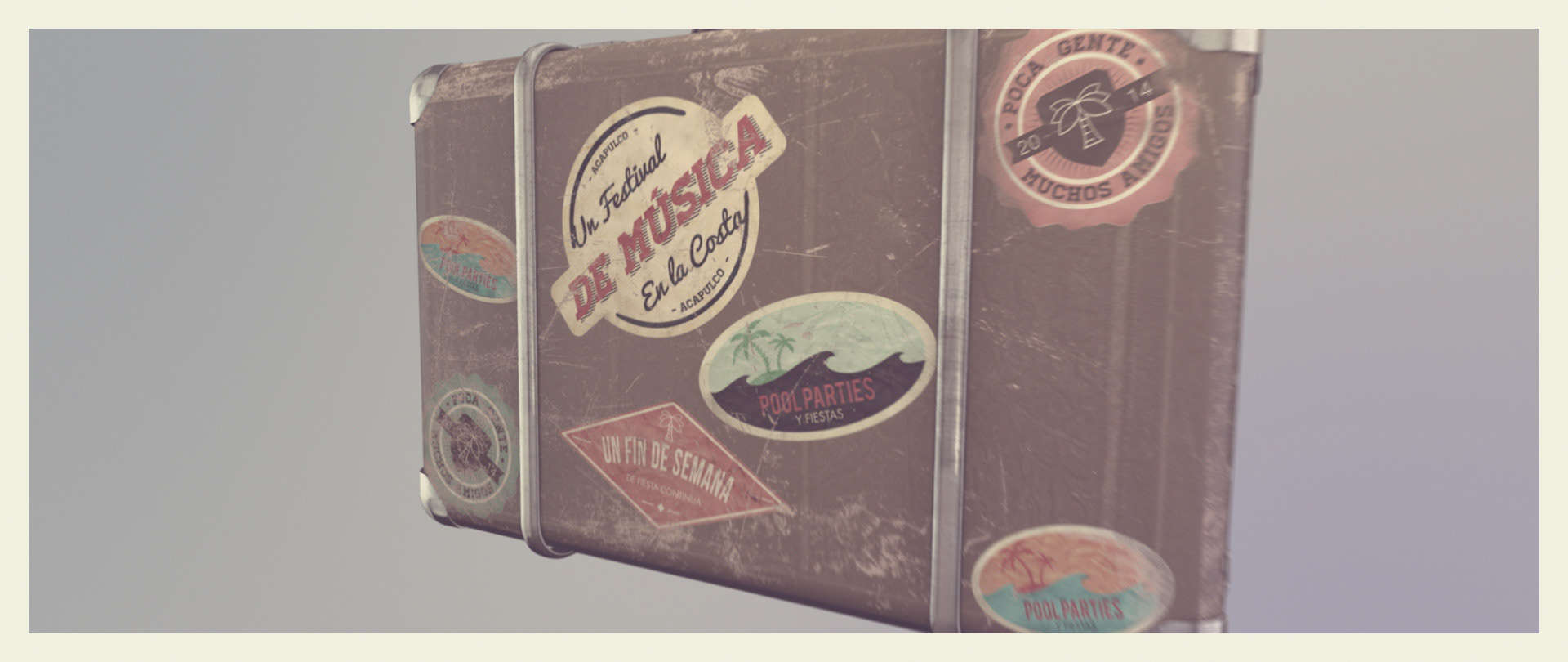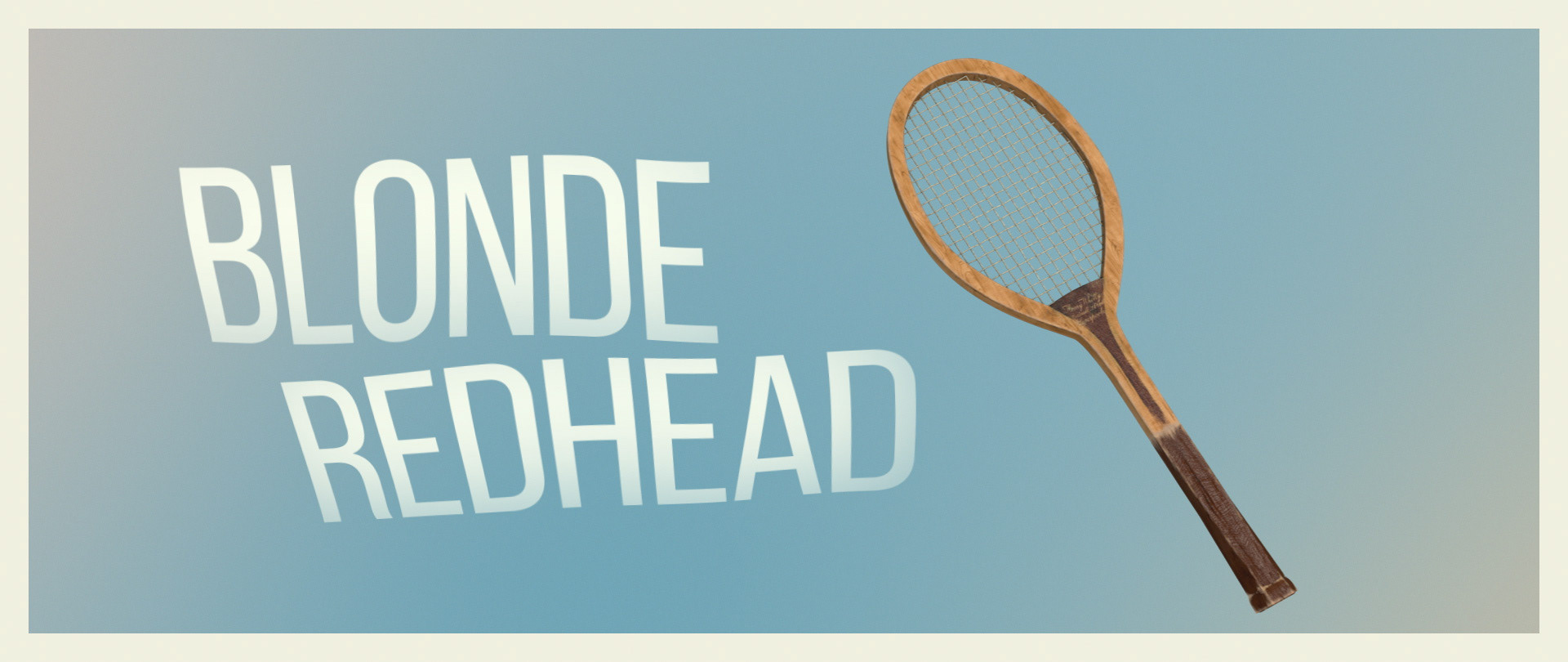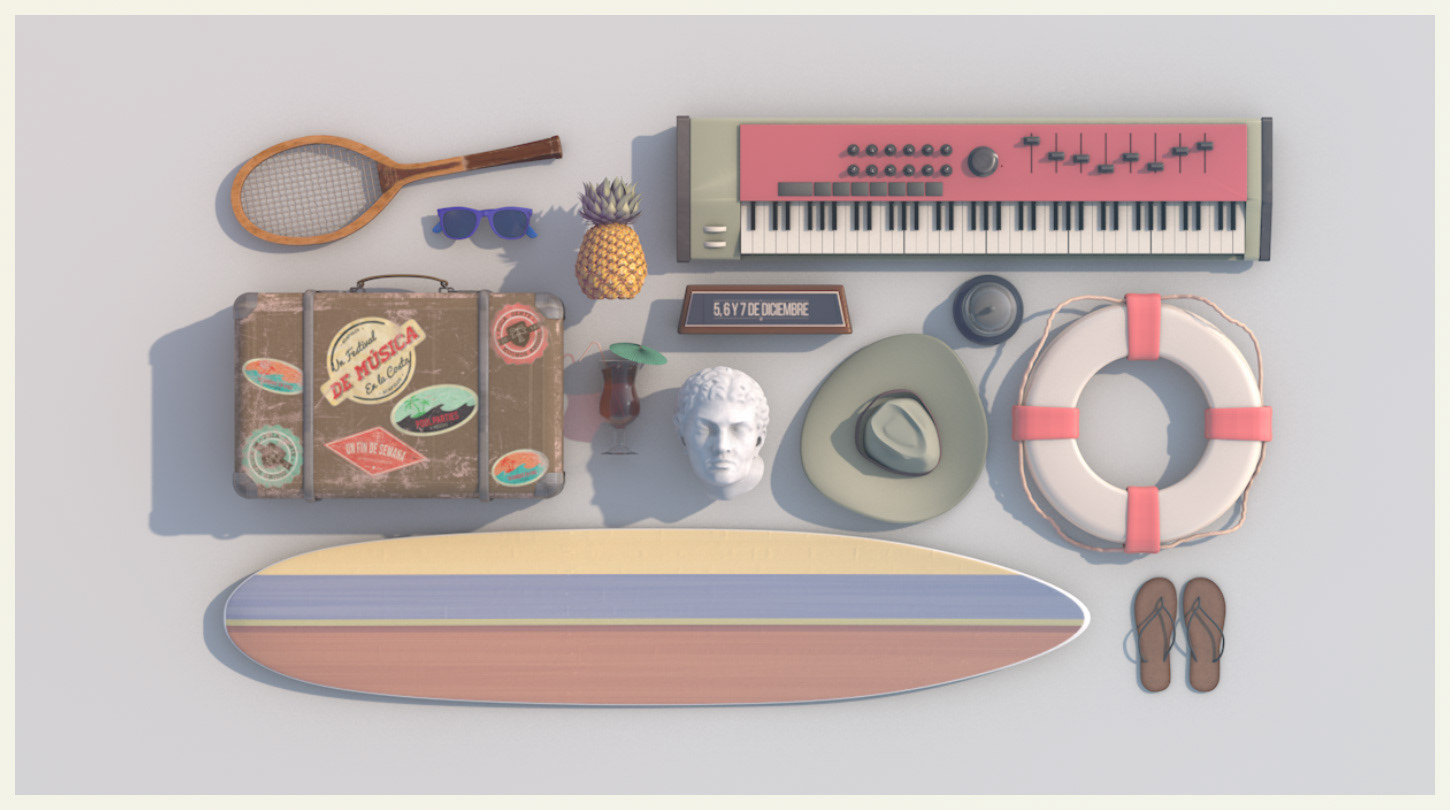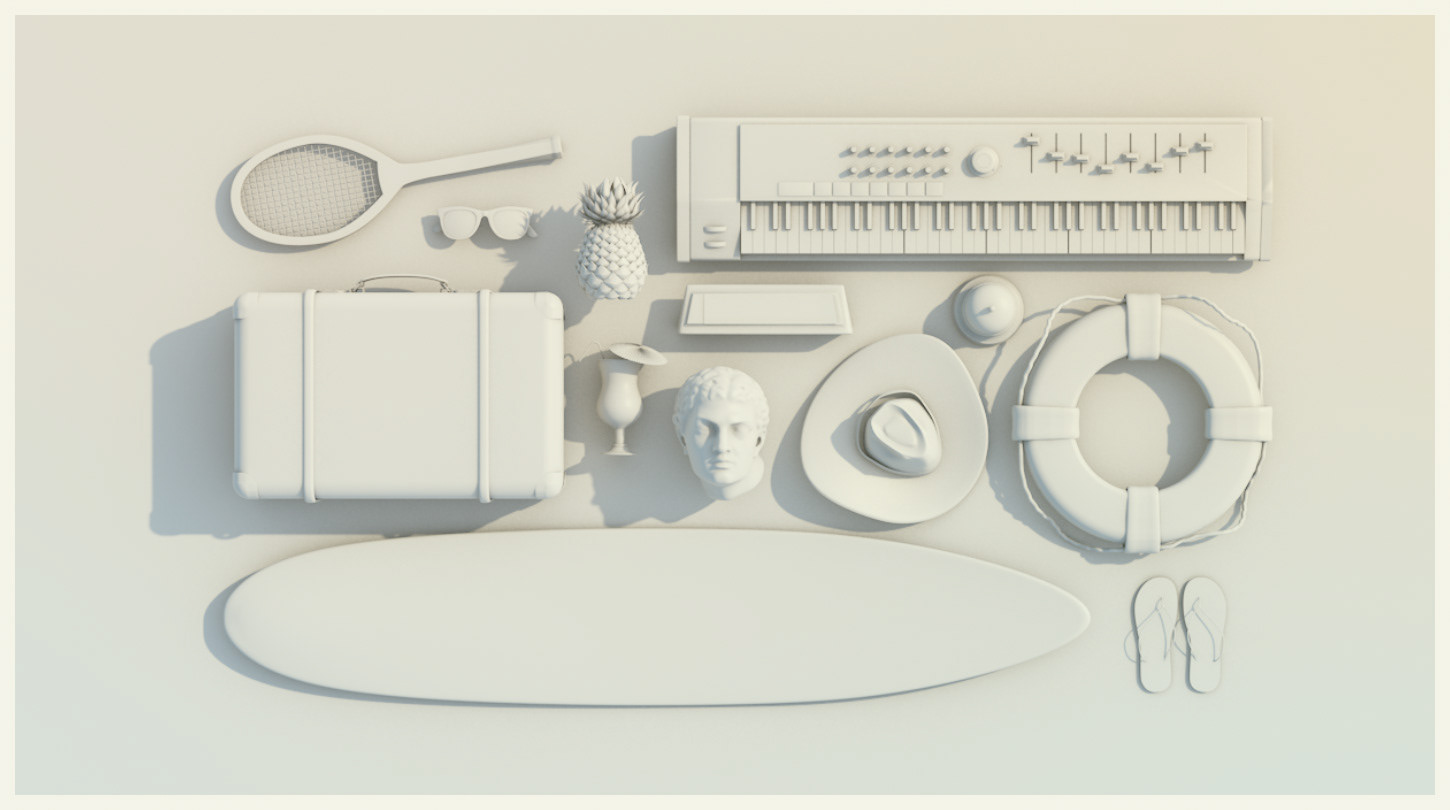 AGENCIA/AGENCY
DIRECCIÓN DE VIDEO / VIDEO DIRECTION
DISEÑO GRÁFICO / GRAPHIC DESIGN
Adrian Castañeda, Isaac Quezada, Oscar Sobrino
DISEÑO y ANIMACIÓN 3D / 3D ANIMATION & DESIGN
Isaac Quezada, Oscar Sobrino
DISEÑO y ANIMACIÓN 2D / 2D ANIMATION & DESIGN
Adrian Castañeda, Isaac Quezada, Oscar Sobrino
EDICIÓN y MONTAJE / MONTAGE & EDITION
Nacho Torres, Melvin Lara
"Fantastic Man" - William Onyeabor